Now
A brief description of what I am focused on right now.
What am I currently working on?
Writing content for my blog
Building a finance web application
What am I doing for fun?
Going to the gym (trying)
Watching old movies from the 70s
Listening to metal and rock bands
Reading the Klara and the sun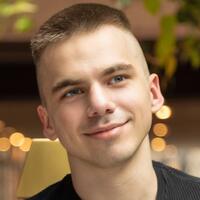 written by:
Hello! I am Tim Mouskhelichvili, a Freelance Developer & Consultant from Montreal, Canada. I specialize in React, Node.js & TypeScript application development. If you need help on a project, please reach out, and let's work together.